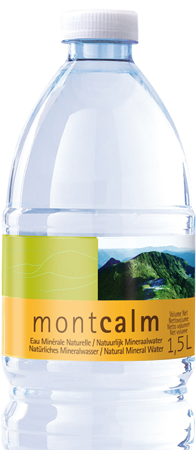 ---
The Source
---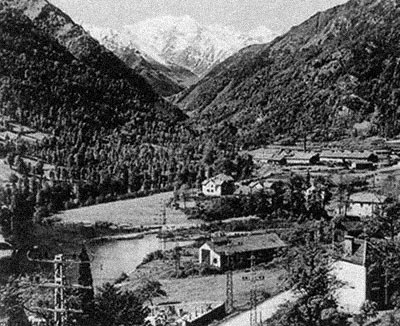 ---
Somewhere above the Auzat Valley, at an altitude of 1,100 metres, is an exceptional and protected area in the Ariége region of the Pyrenees… among this pure nature that is free of any human pollution, flows Montcalm natural mineral water, a source of purity.
Montcalm natural mineral water is protected by nature; it has filtered through rocks that are thousands of years old and so it is still as nature provided, retaining its exceptional qualities and original purity.
As it is bottled directly at the source, Montcalm natural mineral water is 100% natural, preserved perfectly to arrive on your table with all its initial qualities.
The natural mineral water originates in beds of underground water, thus benefiting from geological and natural protection. The area around the source is free of all human activity and pollution.
The Eaux du Montcalm operating company respects man and the environment; it has engaged in a voluntary framework for sustainable development that aims to meet mankind's current needs without compromising those of future generations.
In this way, following the action of all the mineral water companies, the reasonable use of the Montcalm source allows for it to be preserved and renewed, thus protecting a genuinely natural national heritage.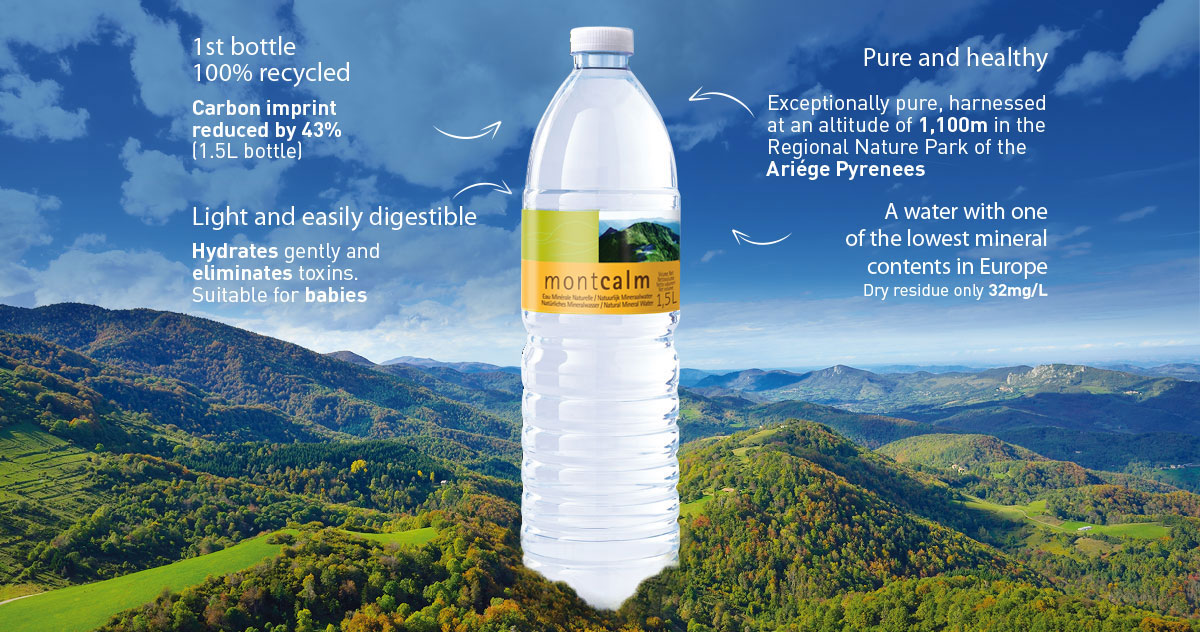 The Montcalm Massif is located in the
Pyrenees, on the border between
France and Spain.
It has three peaks with a
summit of over 3,000 metres:
• Pic d'Estats at 3 143m ;
• Pic du Montcalm at 3 077m ;
• Pic du port de Sullo at 3 072m.